Calvin Semczuk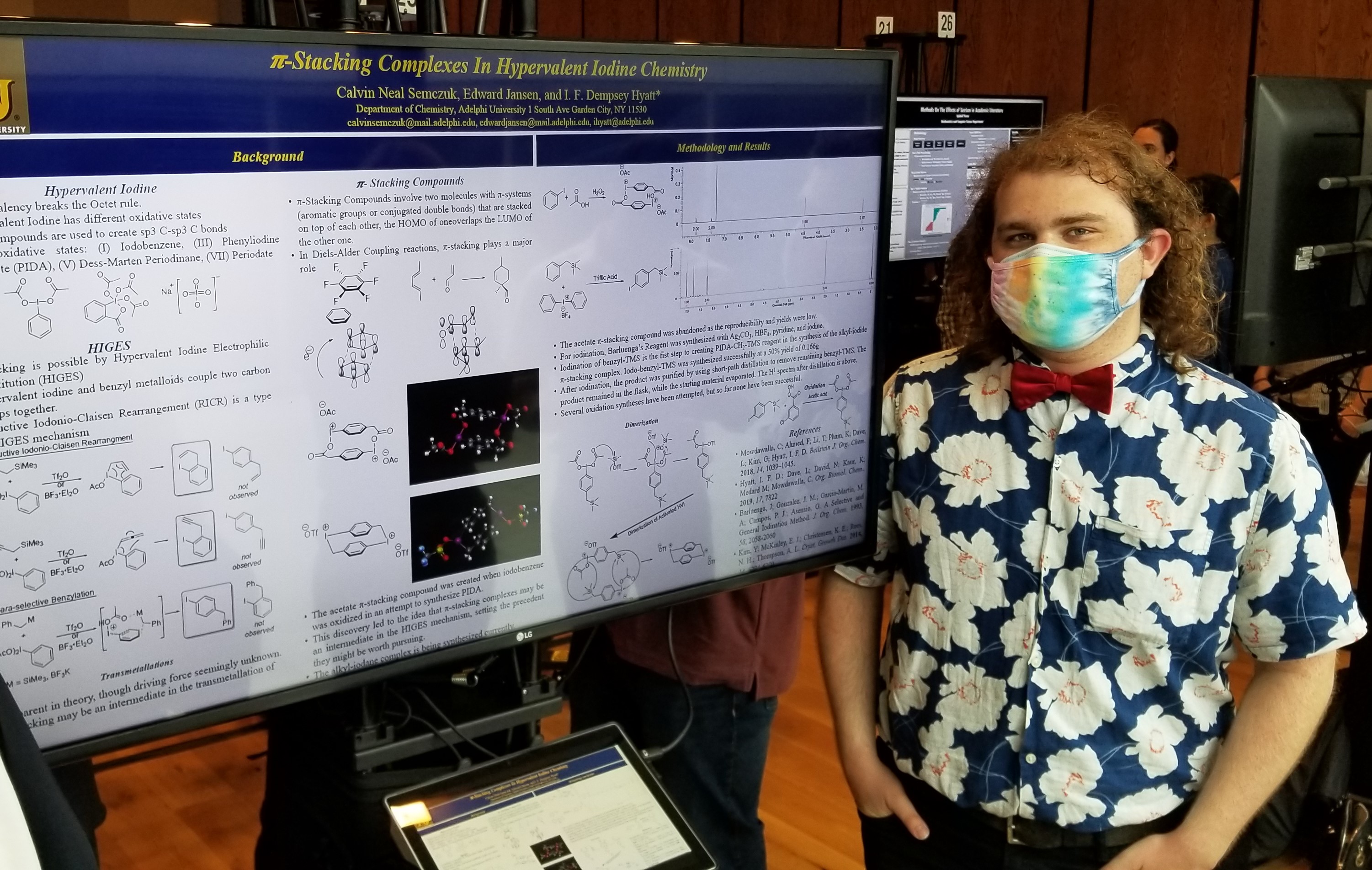 Pending Statement
Christina Callovi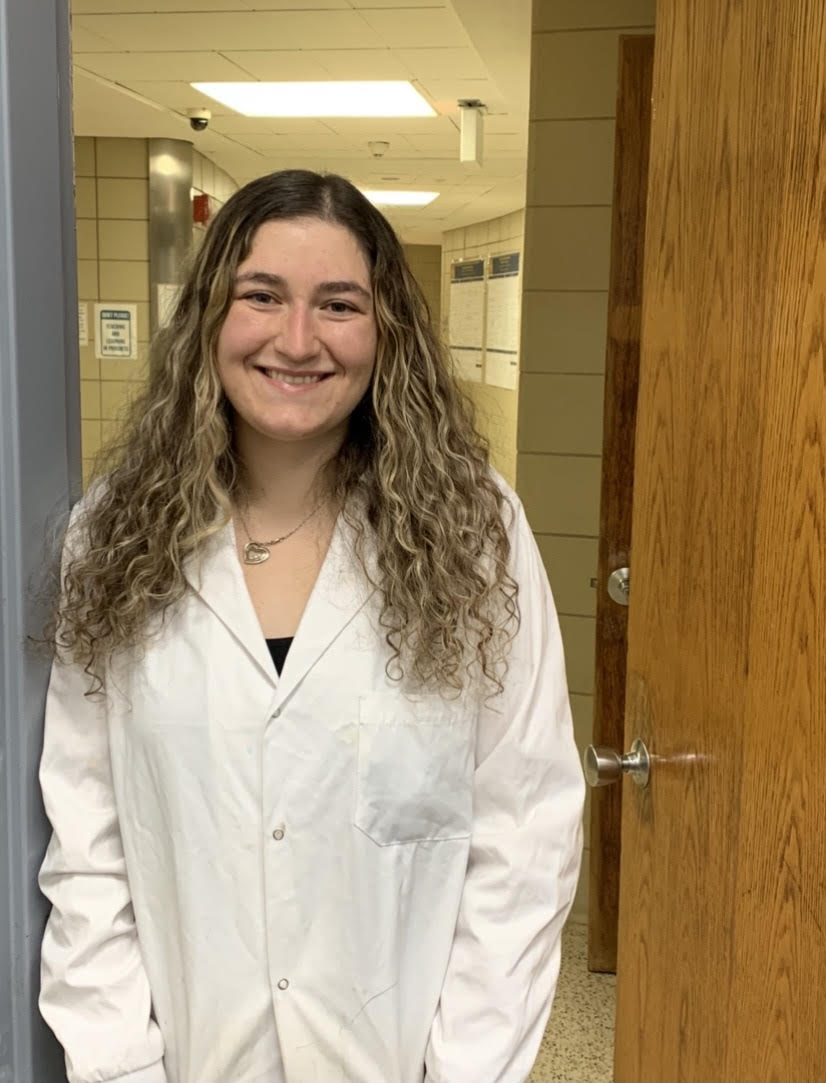 Hi! My name is Christina Callovi. I graduated from H. Frank Carey High School in 2018. I am currently pursuing a bachelors degree in biology with a minor in chemistry. I am also in the STEP program at Adelphi for Adolescent Education. I love being a part of the Hyatt Research Group because it gives me the opportunity to further my chemistry education.
Sean Roudnitsky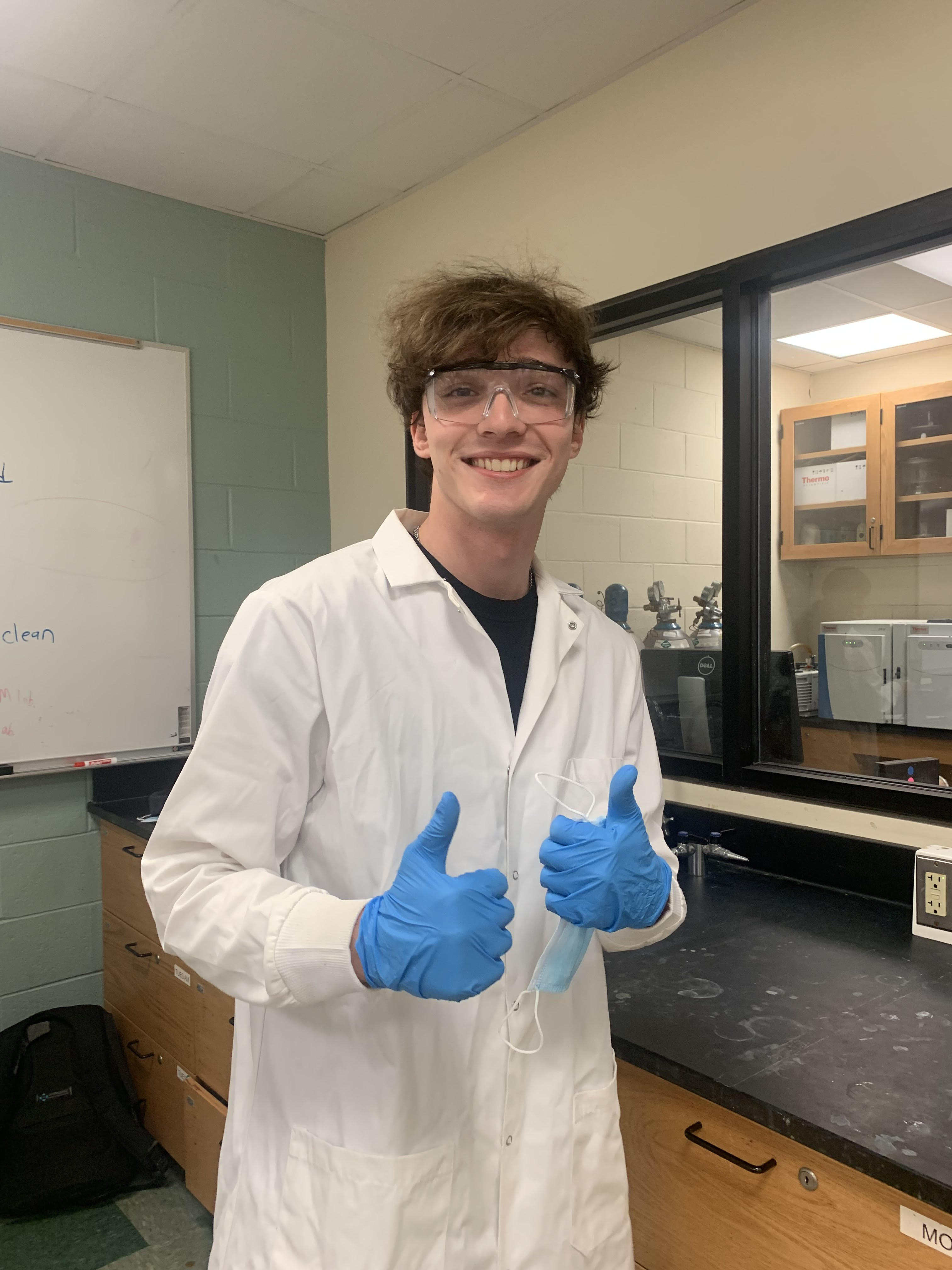 My name is Sean Roudnitsky. I graduated from Stuyvesant high school in 2019. I am a biology major on the pre-dental track. I love doing research because I get to learn many things that I would have otherwise never learned/explored and it allows me to actually apply my knowledge and skills to the real world rather than writing exam answers down on a piece of paper. I also love the hands-on aspect of wet lab research, as well as the ability to perform research in the dry lab (computers) as well.
Casey Kozlik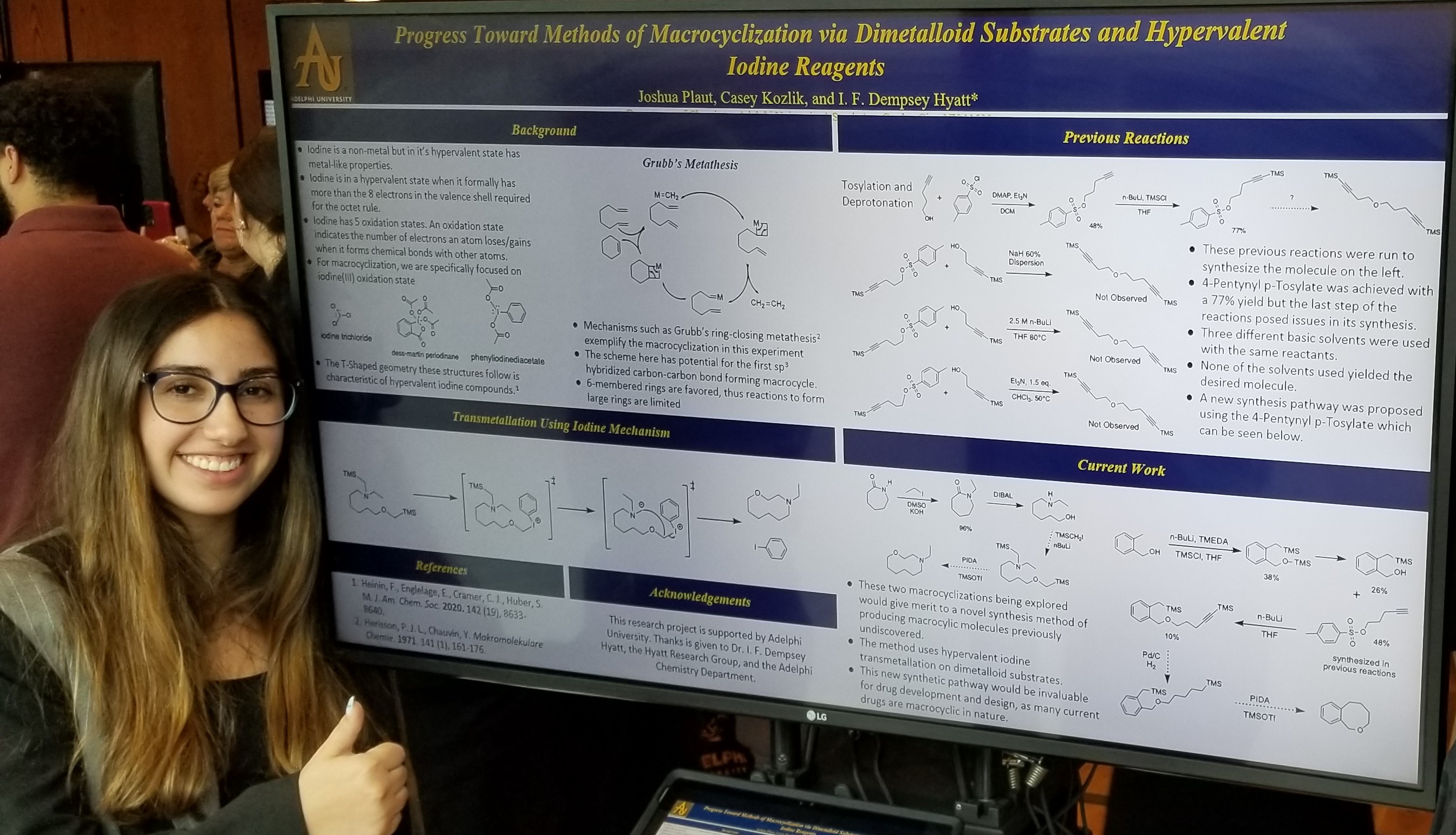 My name is Casey Kozlik. I graduated from Leon M. Goldstein High School in 2020 and I am currently a biology major. I decided to join the Hyatt Research Group because of my love of chemistry and its applications. Additionally, it allows me to continue my education in chemistry through my own projects and reactions!
Edward Jansen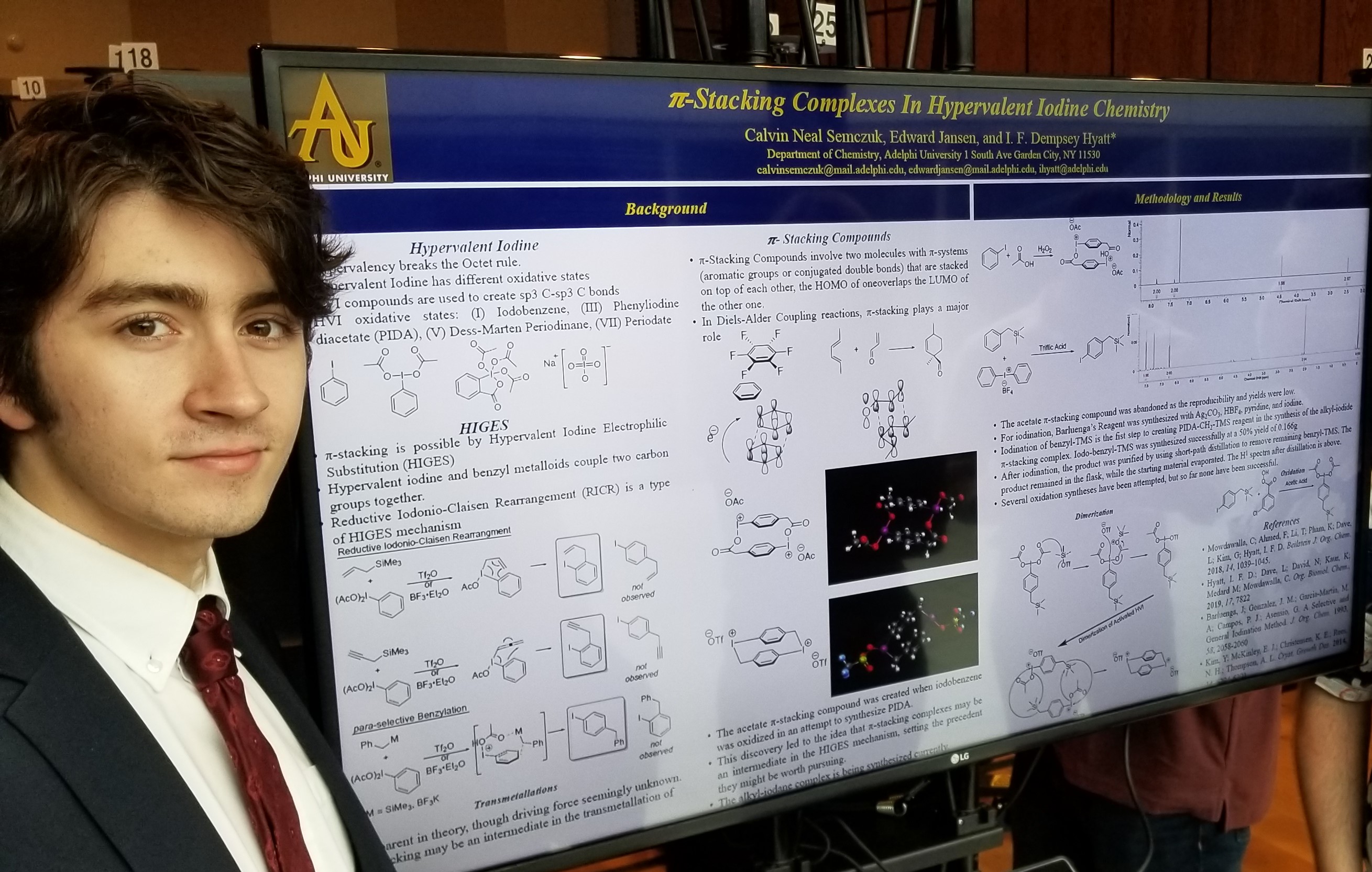 Edward Jansen joined the Hyatt Research Group in his first year as a physics major with the aim of gaining familiarity with superconductors. He has since incurred a further interest in chemistry and hopes to employ the subject throughout his higher education.
Samantha Meehan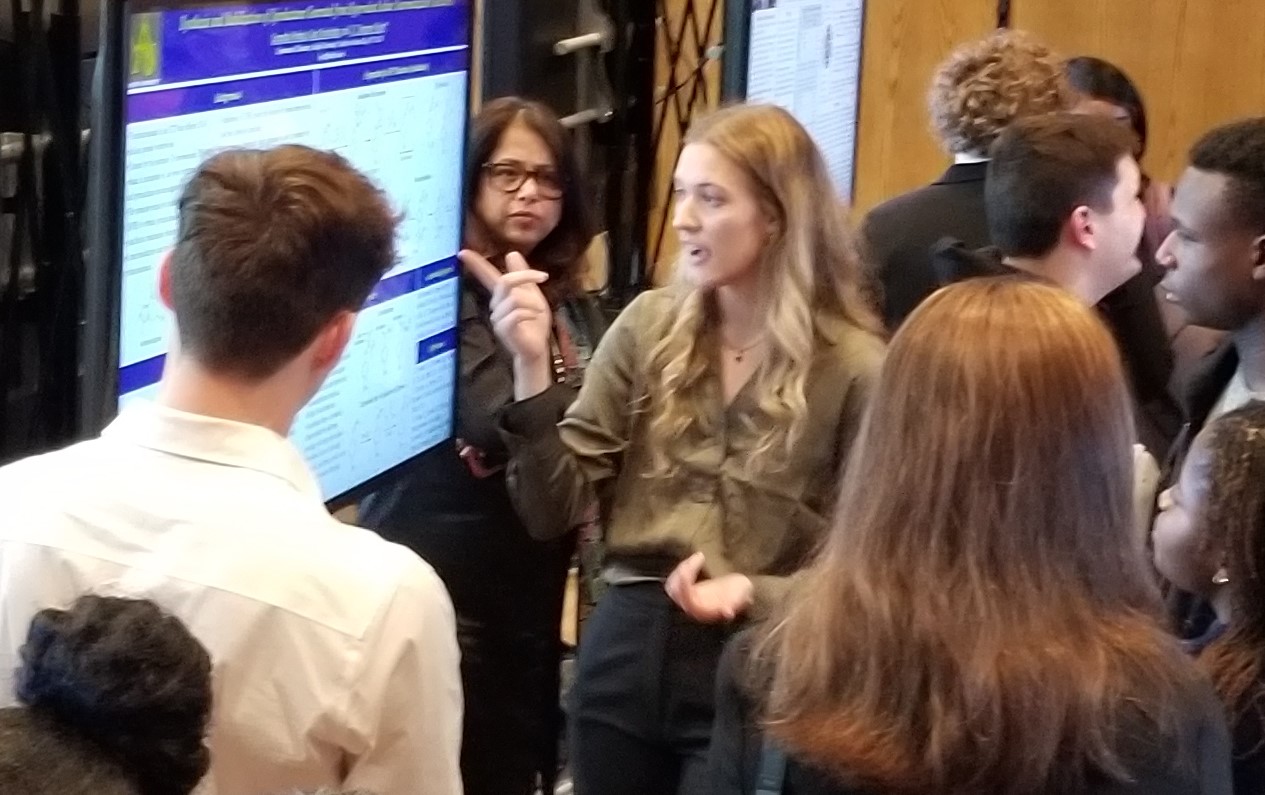 Pending Statement
Joshua Plaut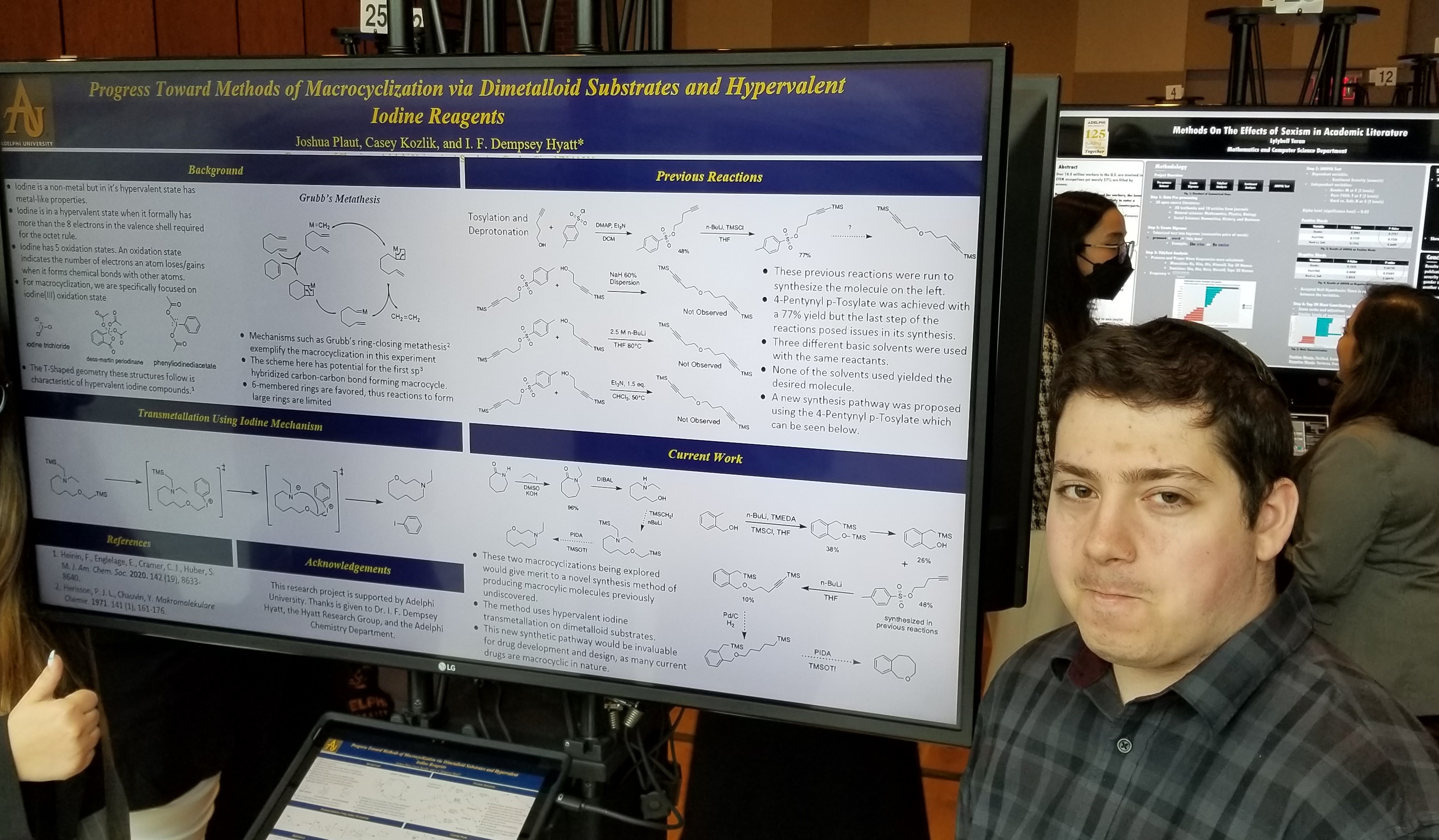 Pending Statement
Ivana Joshi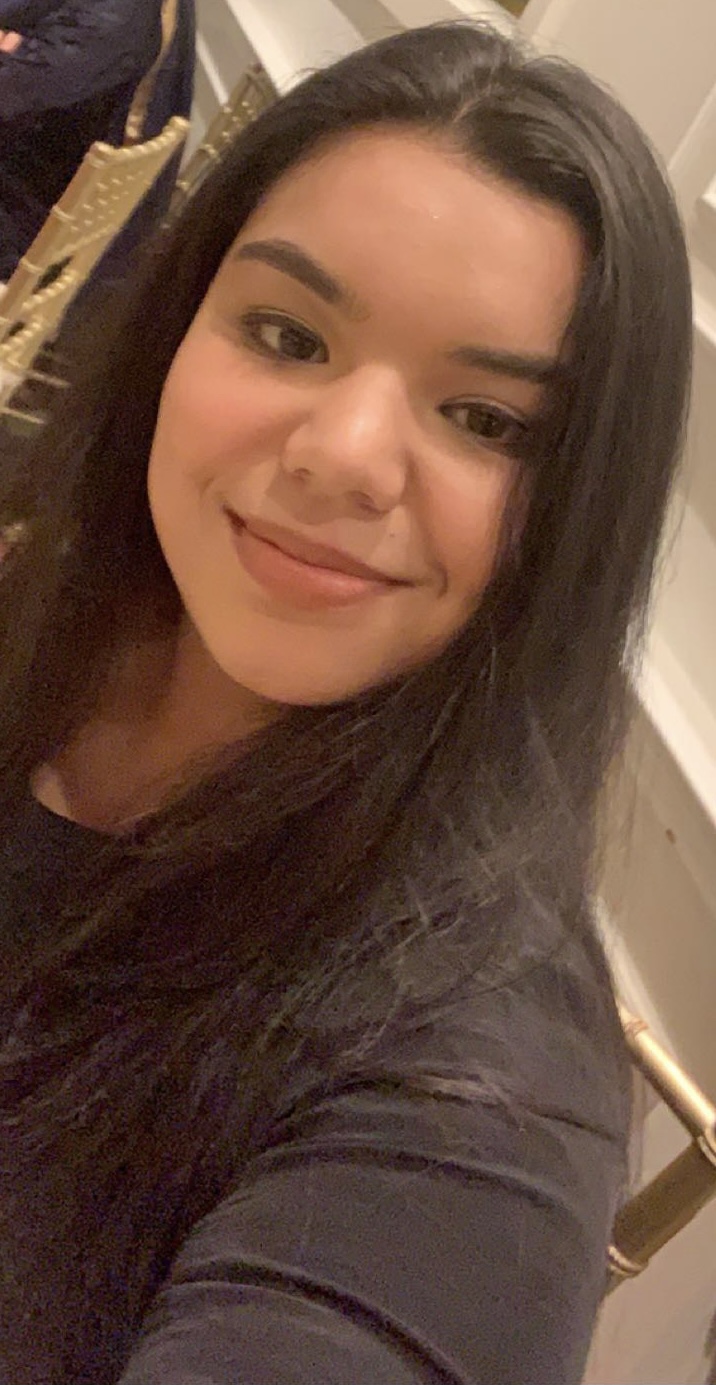 My name is Ivana Joshi. I am currently working on a bachelors of science degree in molecular neuroscience at Adelphi. I wish to use my degree within the healthcare field as an anesthesiologist. I joined the Hyatt Research Group my first semester of junior year and I can't wait to learn more about how Organic reactions work!
Kendra Jimenez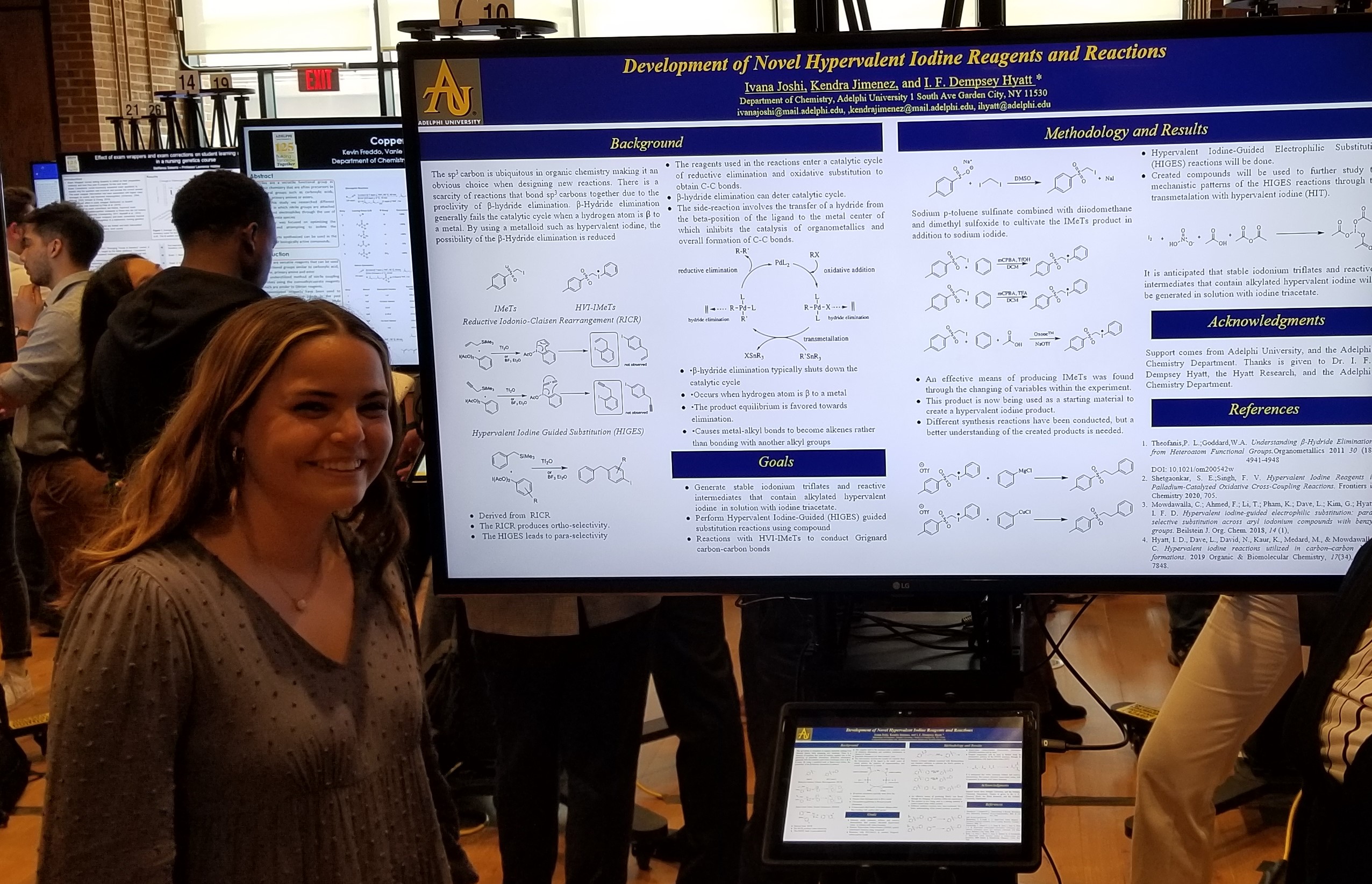 Pending Statement
Madison Fisher
Pending Statement
Andrew Zhang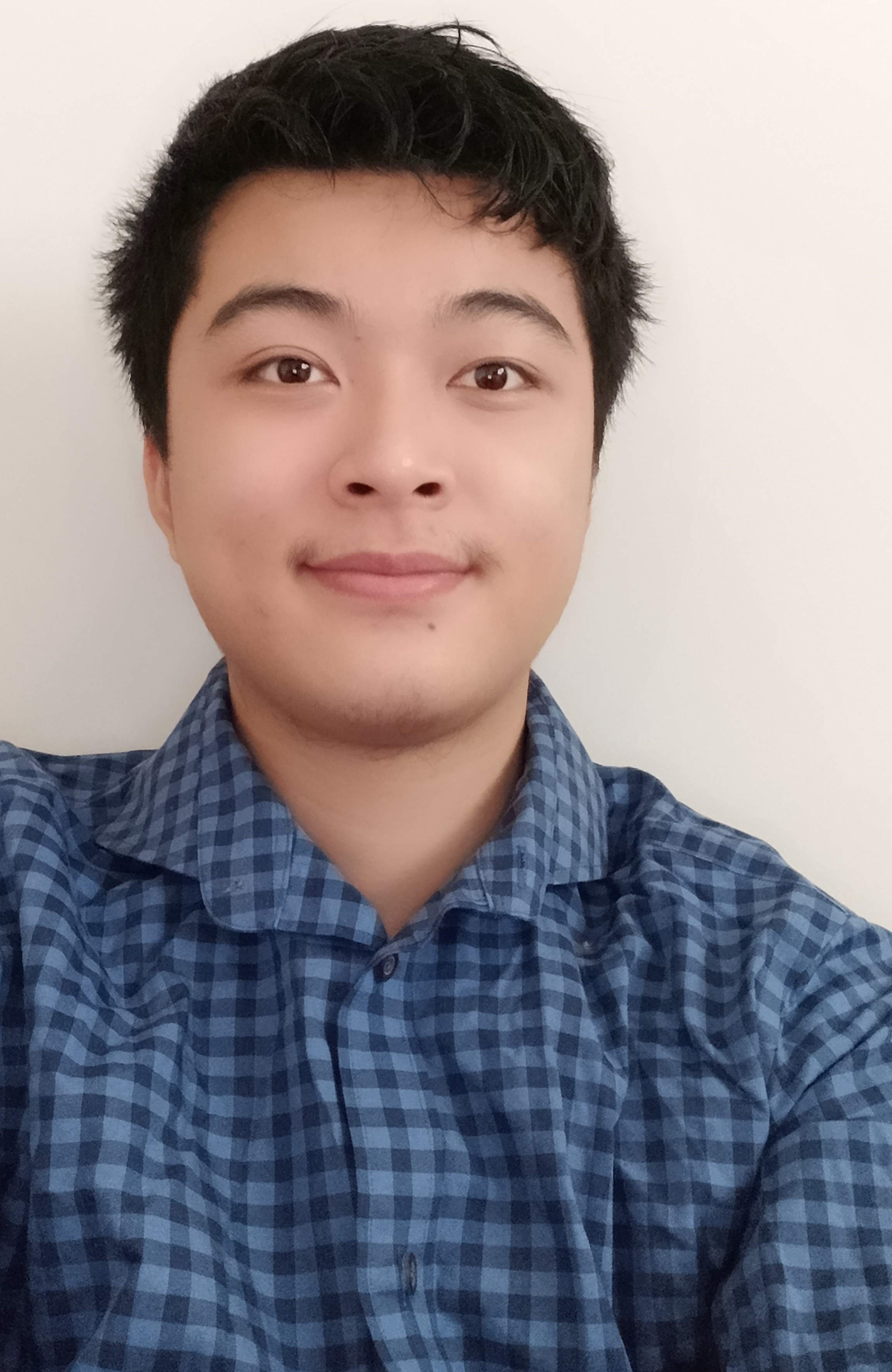 Hey! I'm Andrew. I graduated in 2019 from BNCHS in Bayside. I joined HRG during my 1st year here at Adelphi as a Biology major.
Graduated Group Members
Nirvanie Singh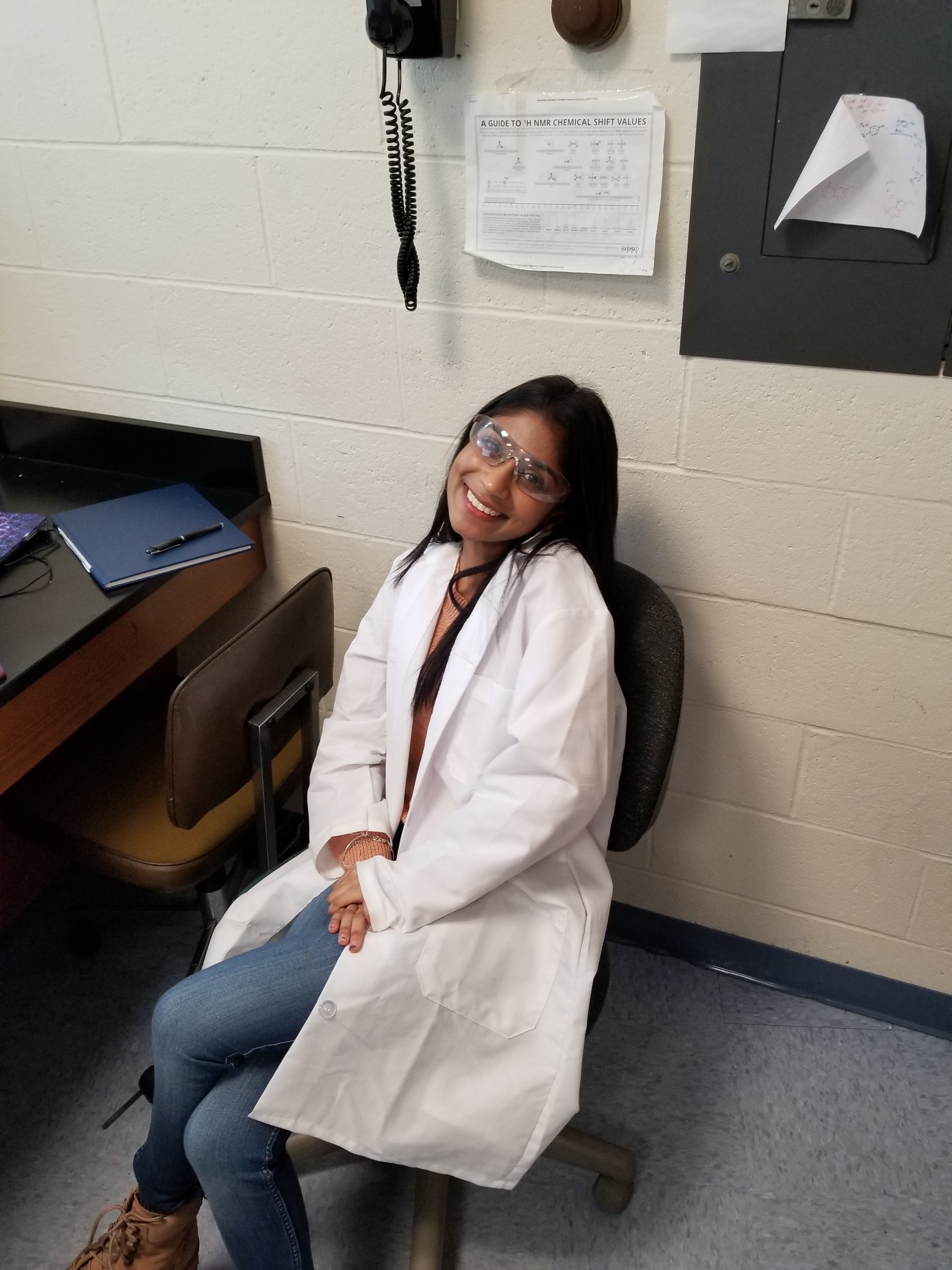 My name is Nirvanie Singh. I graduated from Archbishop Molloy High School in 2017. I am studying to obtain my B.S. in Chemistry, and planning to one day be an amazing chemist with a job in industry! I really like researching and putting chemicals in flasks to see what they do!
Nicholas Spatola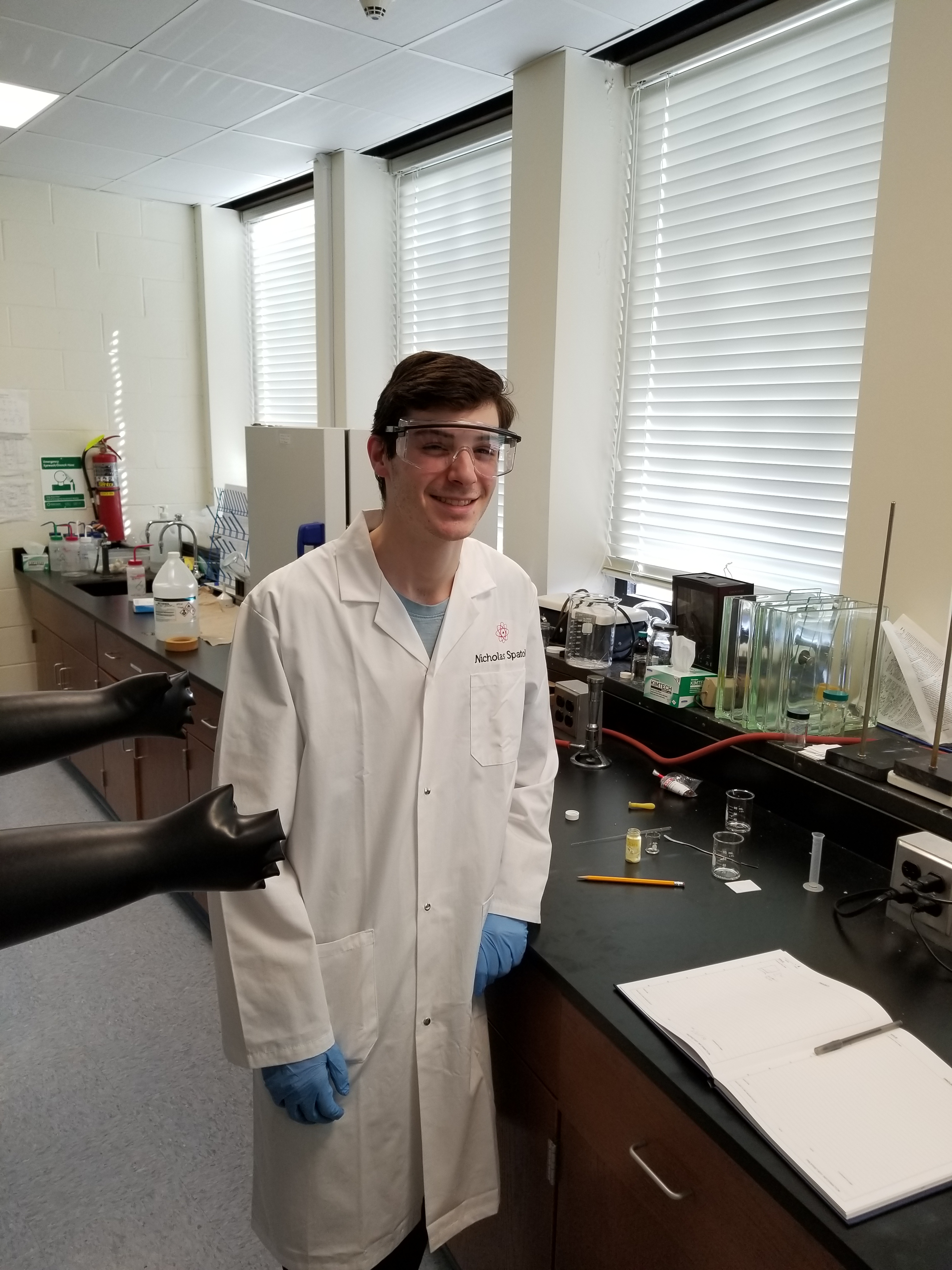 My name is Nicholas Spatola. I graduated from East Islip High School. I am currently pursuing a bachelor's of science for chemistry, and I would like to use my degree to work in the chemical industry. I just joined Hyatt's research group in my second semester of sophomore year and I'm quickly learning many new techniques. Since I have just started, I have not learned too much in the lab about organic synthesis but I'm excited to see all the possibilities my research can find.
Jennifer Noorollah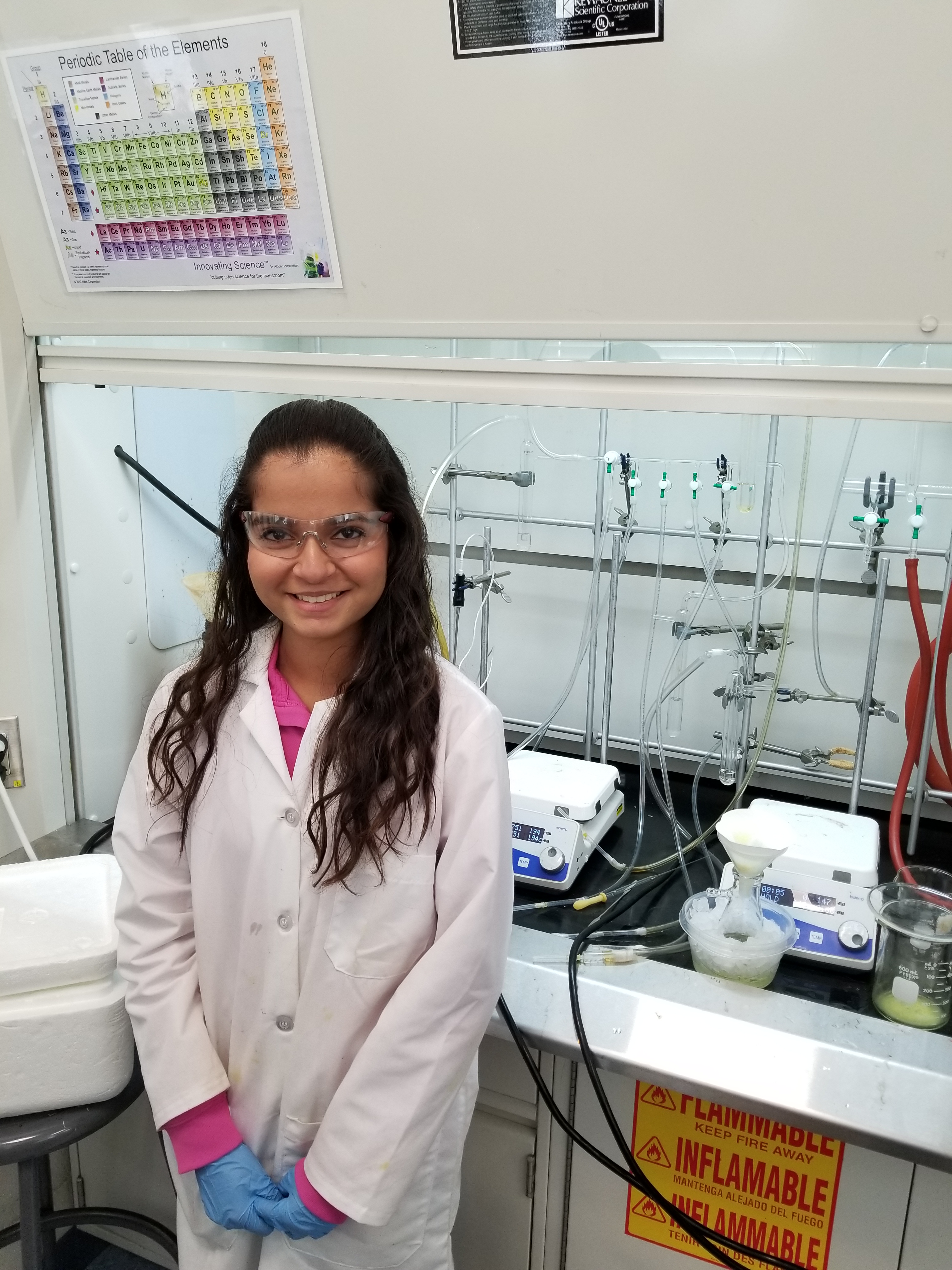 My name is Jennifer Noorollah. I graduated from Half Hollow Hills High School East in 2017. I am currently pursuing a Bachelors degree in Chemistry at Adelphi University, and plan on attending graduate school to obtain a PhD. Being apart of the Hyatt Research group will allow me to obtain a deeper understanding of synthesis and organic chemistry.
Azka Chaudhry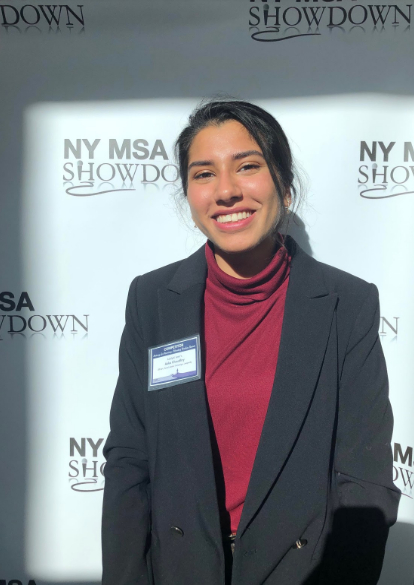 Hello, my name is Azka Chaudhry. I graduated from Herricks High School in 2018 and am currently studying to obtain a bachelor's degree in biochemistry. In the future I would like to work in the healthcare field as a surgeon. I am glad I joined the Hyatt research group before I took my organic chemistry courses as it primed me for the subject beforehand. I really enjoy the physical aspect of research and 'getting my hands dirty' in the lab. I can't wait to see what else I can learn from research as an undergraduate.
Kirandeep Kaur
My name is Kirandeep Kaur and I graduated from Townsend Harris High School. I obtained by Bachelors of Science in Biochemistry and striving to be a physician. I began medical school at UCLA in 2020. I hope to practice medicine in poverty-striken areas in US and third-world countries. I have a Youtube channel, @science_is_easy
Taro Jones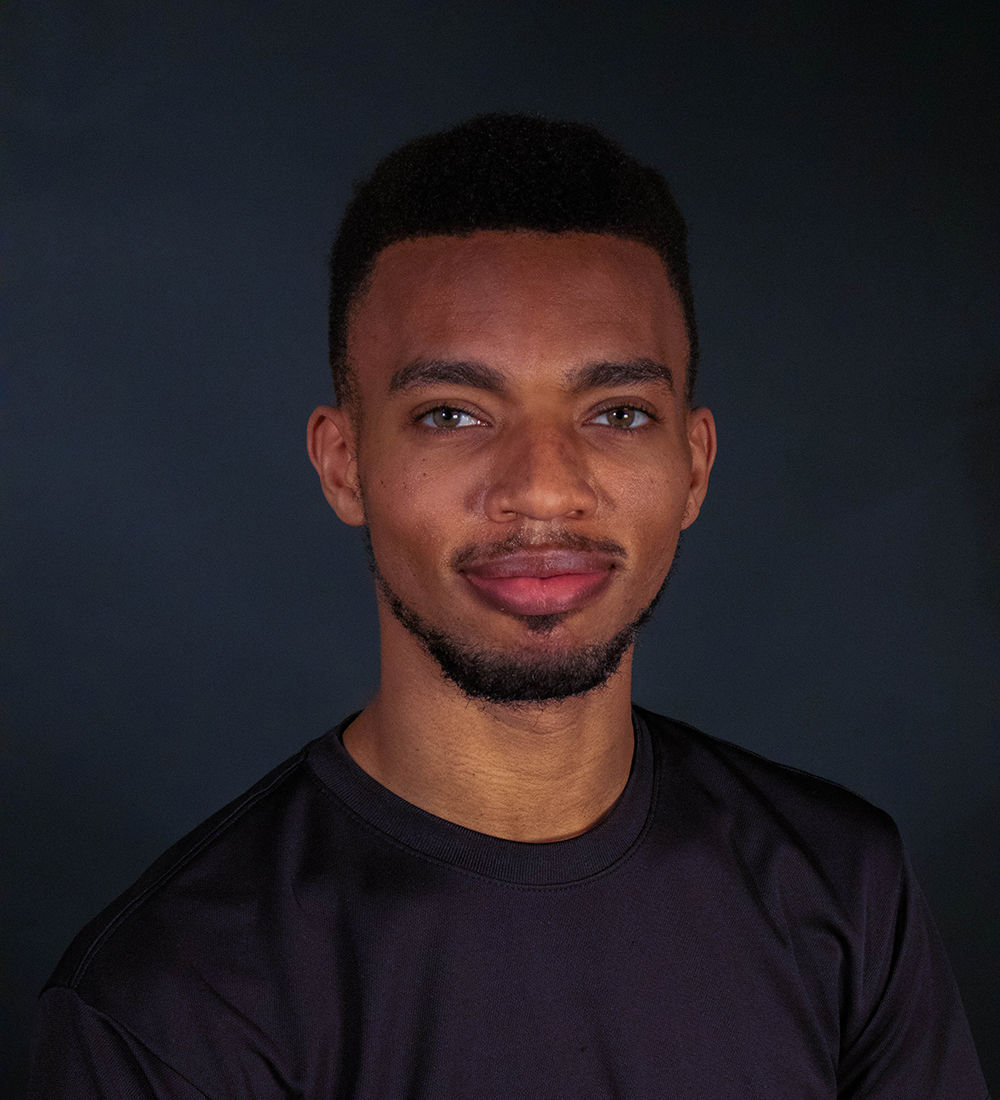 From Kingston, Jamaica, Taro graduated in 2020 with a dance major and a chemistry minor. He joined the research group during his last semester at Adelphi, which vastly broadened his appreciation and passion for the field. He plans to pursue a chemistry PhD in 2021.
Hassan Eldib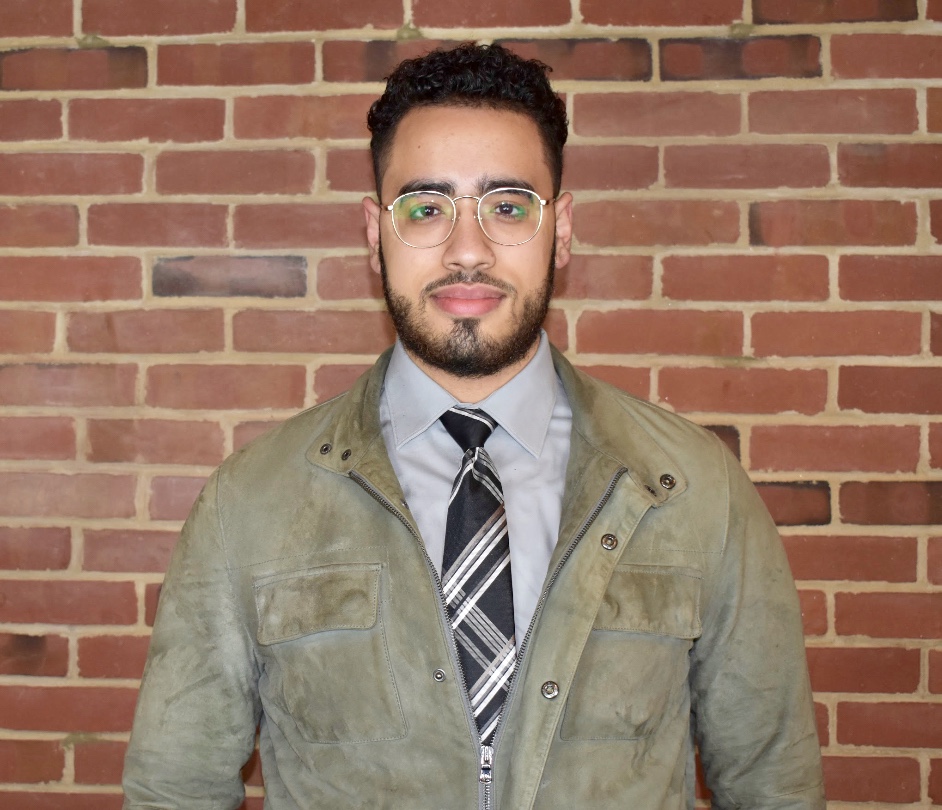 Hi, my name is Hassan Eldib. I went to Brooklyn Technical High School and graduated in 2016. I completed my Bachelors degree in Biology and following the pre-med track in hopes of one day becoming a doctor. I've always loved Biology but my experience with Dr. Hyatt and his Organic Chemistry course has really been remarkable and drew me to his research group. Dr. Hyatt has been a great mentor, and working with him made me very passionate about my research and even more focused on my career goals.
Cyrus Mowdawalla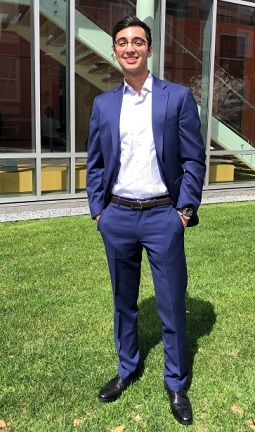 Hi, I'm Cyrus Mowdawalla. I am a graduate from Archbishop Molloy High School, Class of 2014. I completed a Bachelors of Science degree at Adelphi University with a biology major and chemistry minor. I am currently enrolled at Cooper Medical School
Haram Im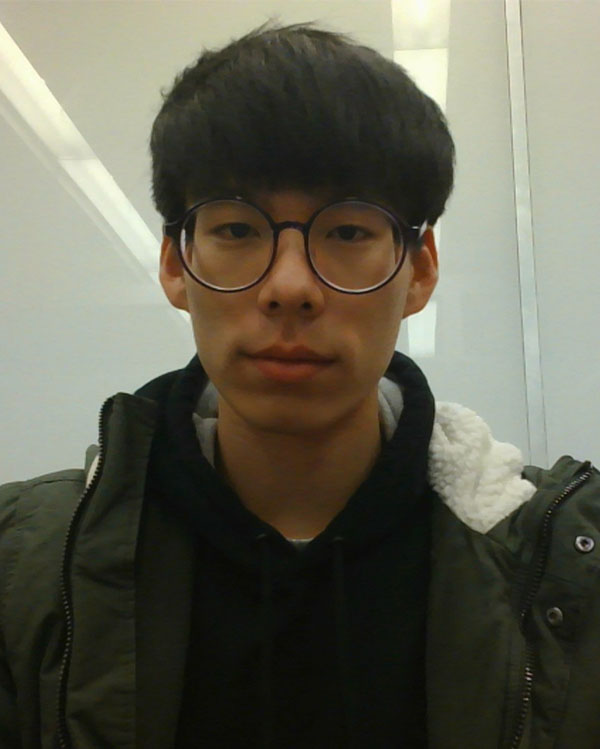 My name is Haram Im. I obtained my B.S. in Biochemistry and plan to enter medical school in 2021. I started my research with Dr. Hyatt during my second semester of my sophomore year. Working in the lab has taught me many intriguing ideas about organic chemistry and has provided me an appreciation for chemical research.
Fatima Siddiqi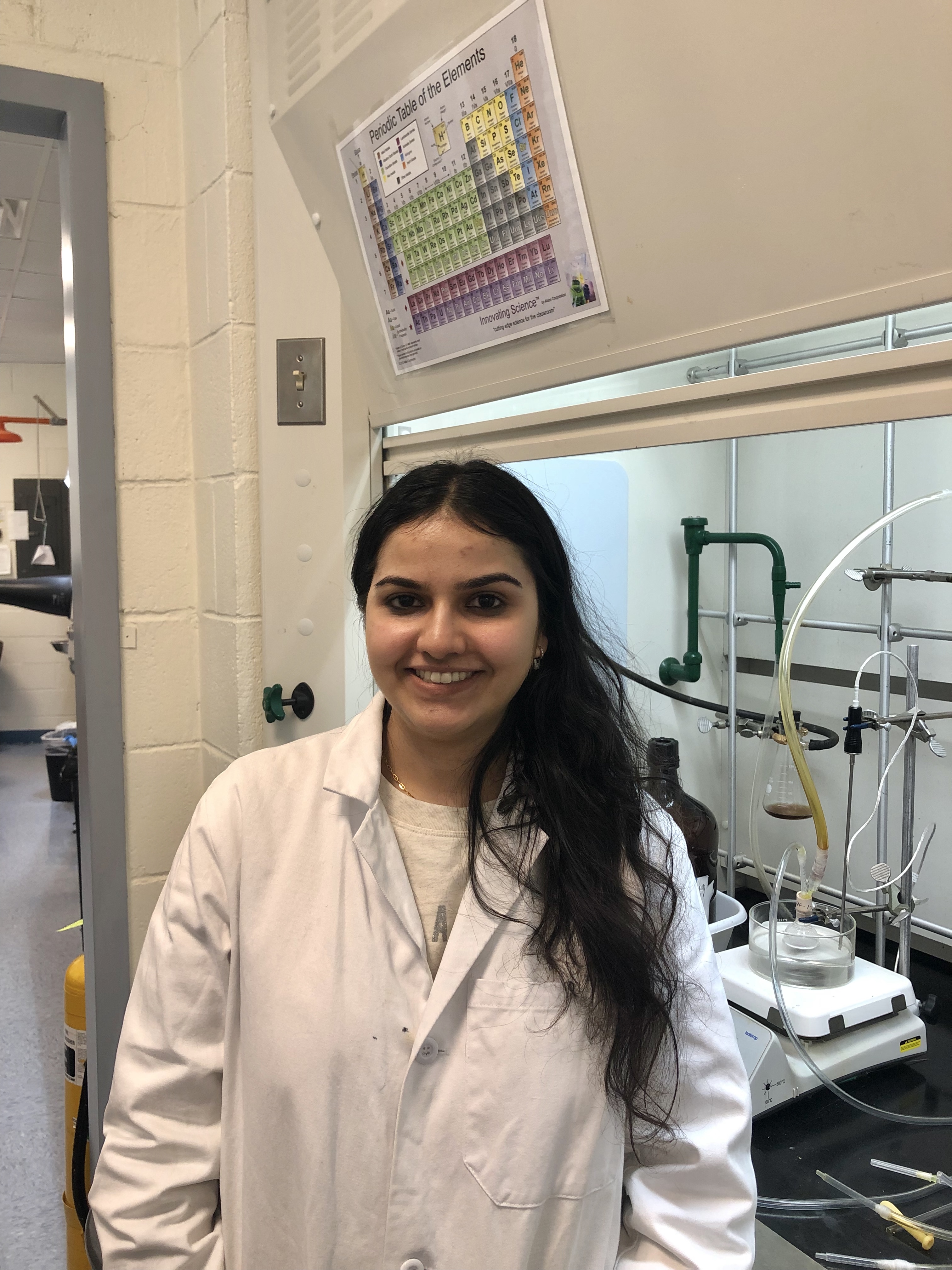 Hi, my name is Fatima Siddiqi. I graduated from Valley Stream's Central High School in 2016. I graduated with my Bachelors of Science in Biology, and I am planning to attend medical school in 2021. By becoming a part of the Hyatt research group, I was able to advance my knowledge in the chemistry field.
Navindra David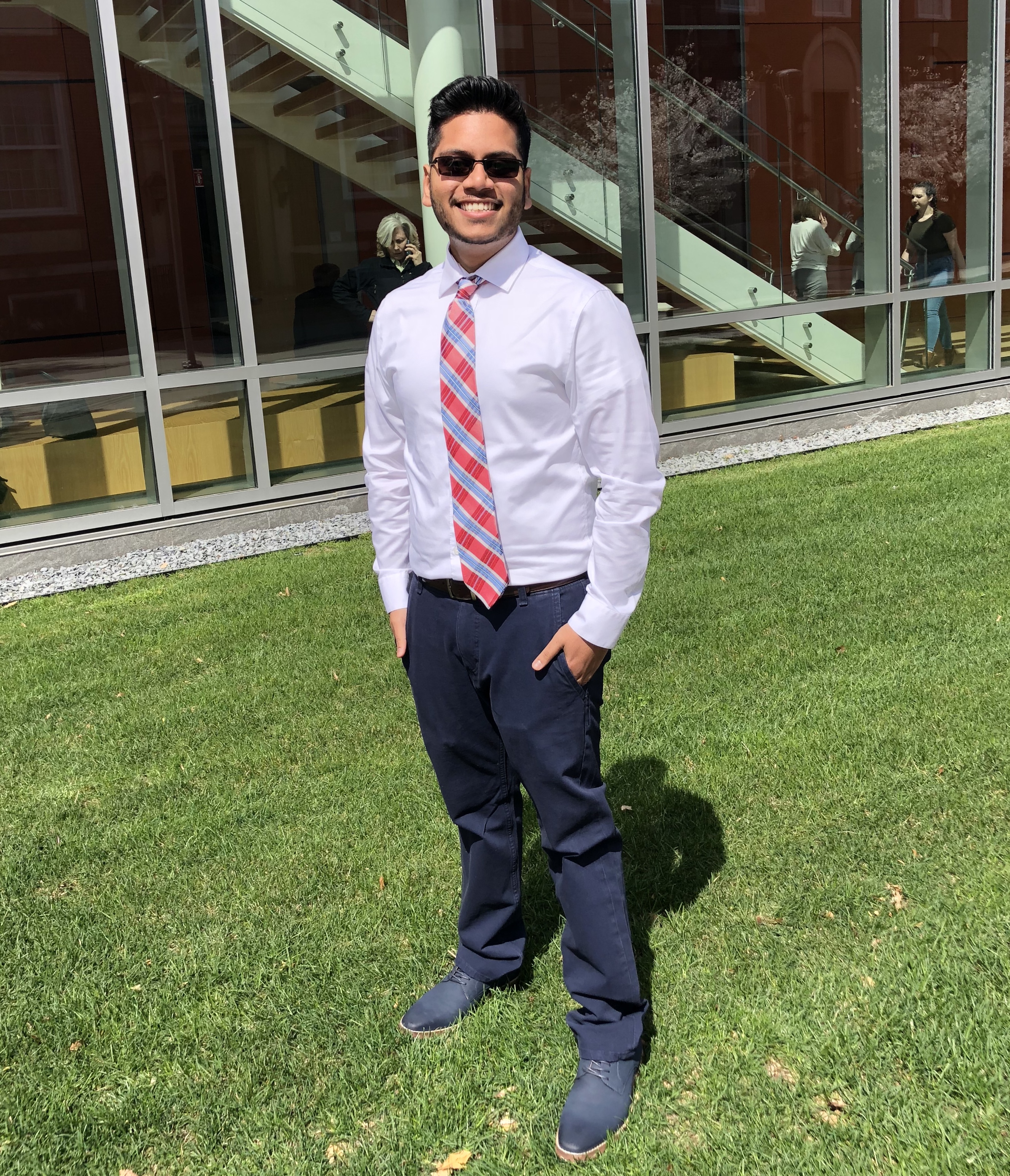 My name is Navindra David. I graduated from Bayside High School. While in the Hyatt Group, I obtained my Bachelors of Science degree at Adelphi University in Biochemistry I graduated with Honors from the Honors College. I am aspiring to become a physician and have enrolled into the Icahn School of Medicine at Mount Sinai. I started Dr. Hyatt's lab group during my freshman year. His lab has allowed me to further my interests in chemistry and also in my future career.
Arthur Fain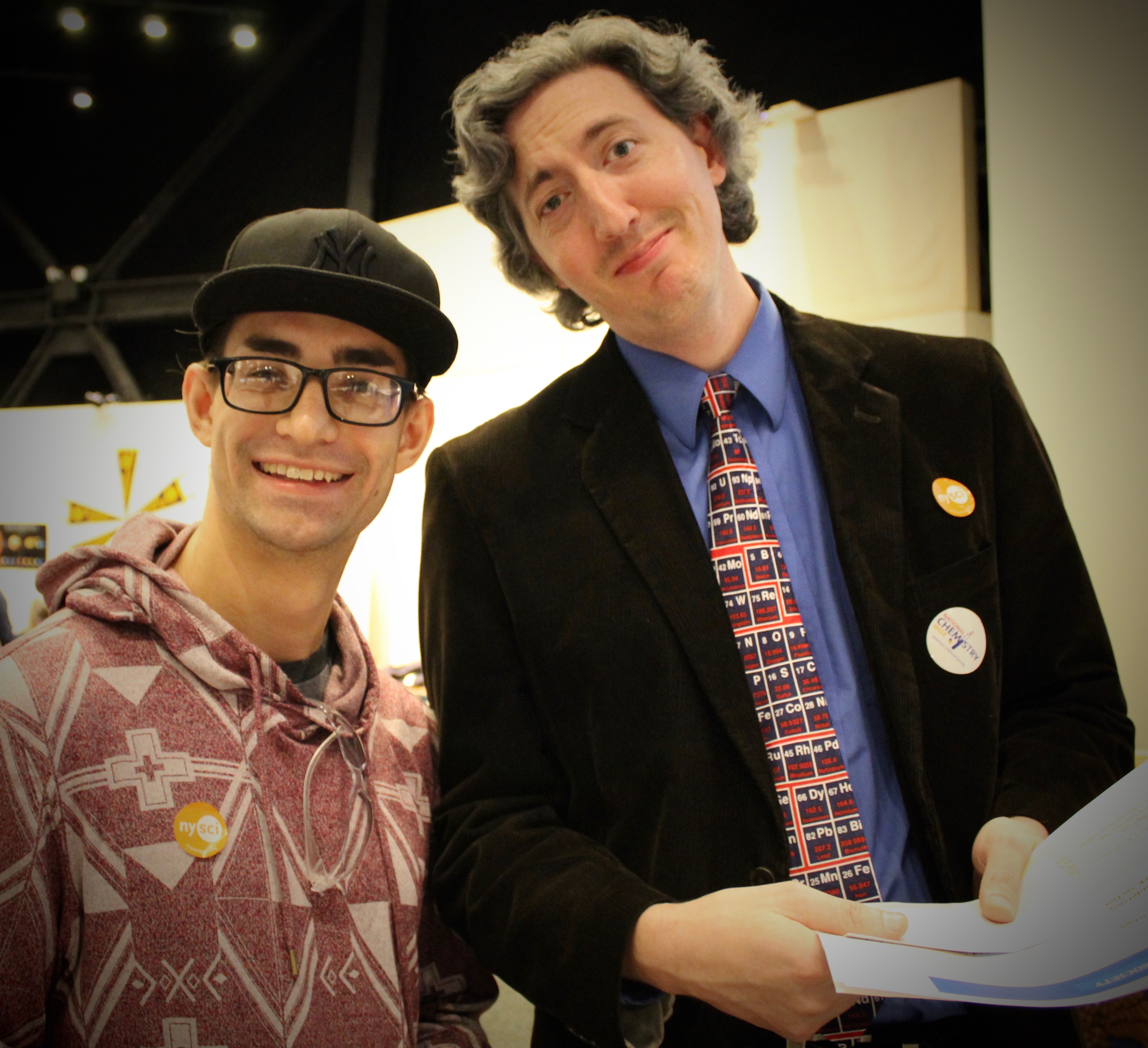 Arthur has obtained a job at Estee Lauder.
Tian Li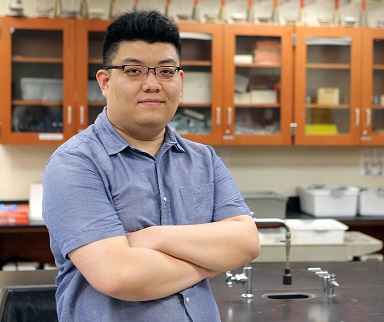 Tian graduated in 2018 and is pursuing a Medicinal Chemistry PhD at the University of North Carolina at Greensboro.
Kiet Pham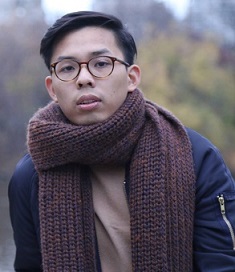 My name is Kiet Pham, and I'm from Vietnam. I attended The Masters School in Westchester, NY for high school and spent a year in Bath University, UK to study chemistry. I graduated with a BS in chemistry in 2018, and I am working in the UCLA as a stockroom manager while applying to PhD programs for organic chemistry. My interests include medicine and environmental issues.
Faiz Ahmed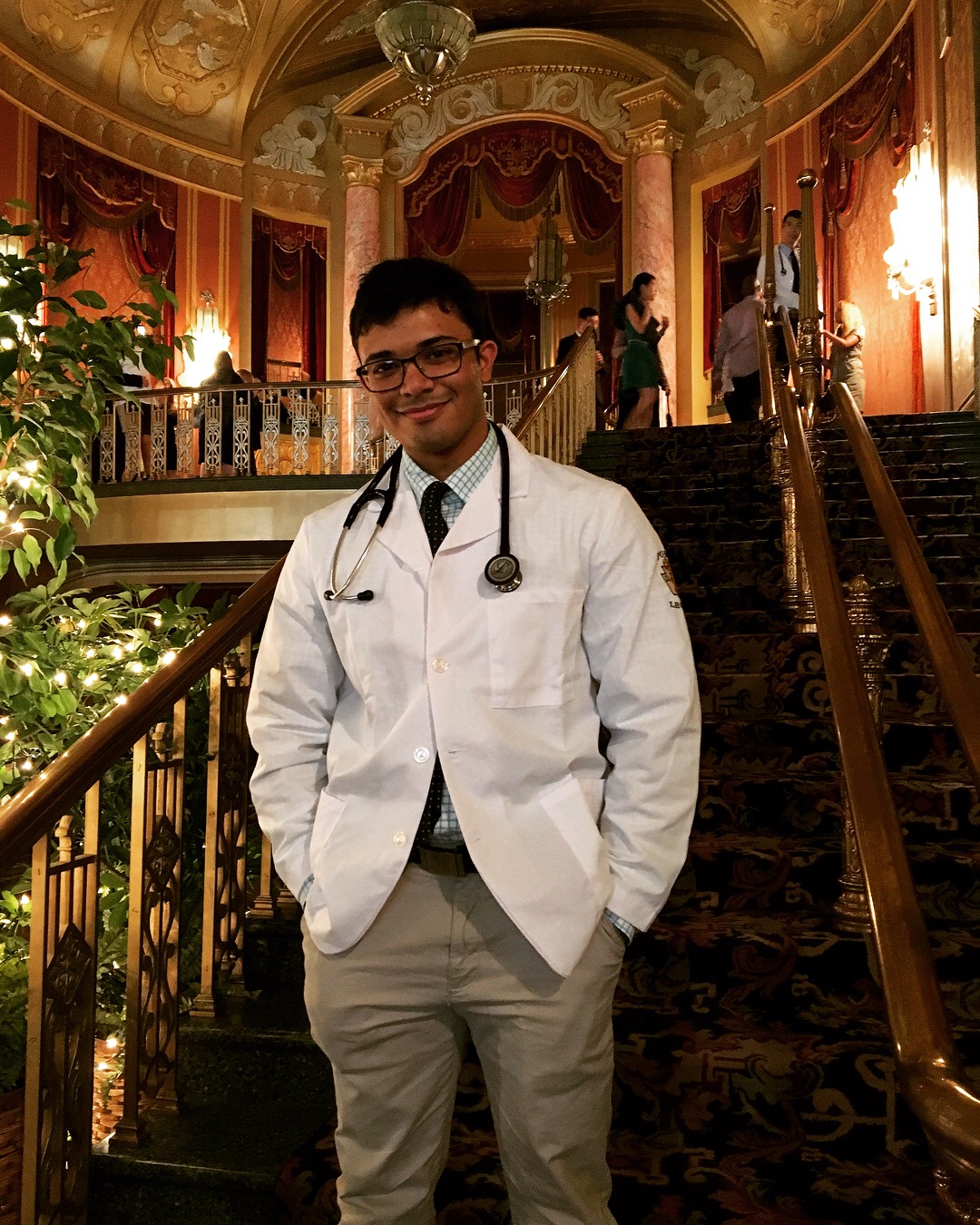 Faiz was an active member of the Hyatt group from 2016-2017, and graduated from Adelphi Summa Cum Laude in 2017 with a biology major and a biochemistry minor. Currently, he is studying in medical school at Lake Erie College of Osteopathic Medicine. Despite his dream of becoming a physician, organic chemistry will always be his passion.
Marly Medard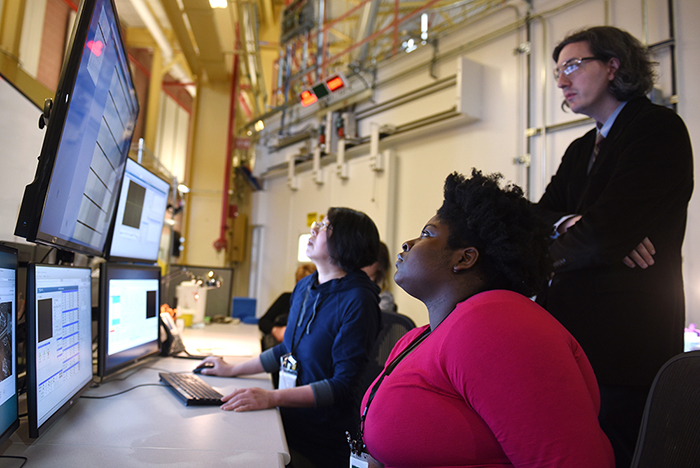 My name is Marly Medard. I graduated Victory Collegiate High School in Brooklyn, New York. I graduated from Adelphi Universaity as chemistry major and a marketing minor in spring 2018. I am currently enrolled at Florida International University and pursuing a PhD in Environmental Chemistry.
Loma Dave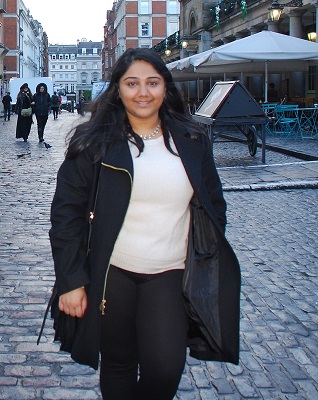 Hi, my name is Loma Dave. I graduated from Brooklyn Technical High School in 2014. I graduated with my Bachelors of Science degree in Biology in the spring of 2018. I was accepted into SUNY Upstate Medical School in 2019.
Grace Kim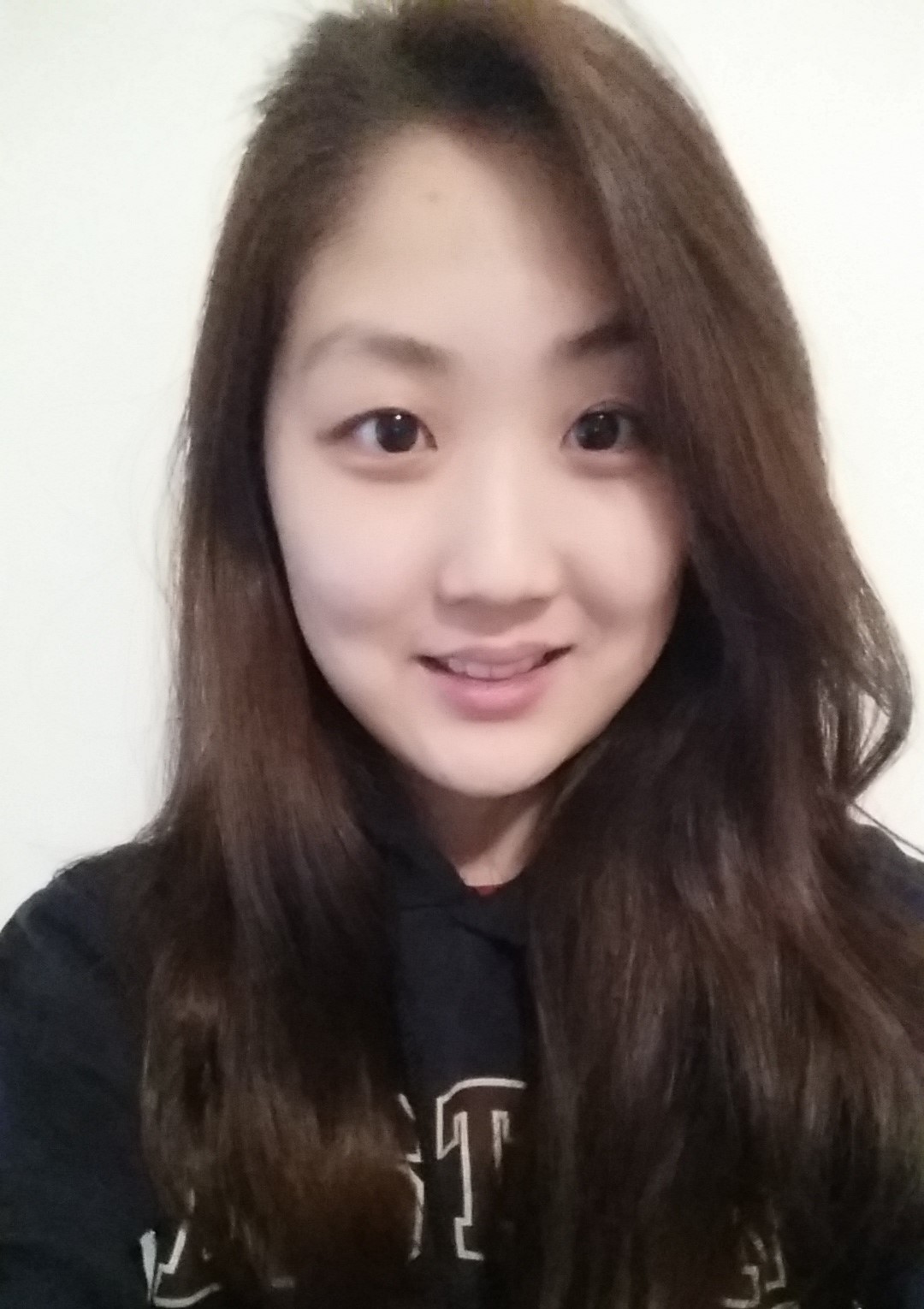 My name is Grace Kim. I have earned my B.S. degree in Psychology from Boston College, completed my Post-Baccalaureate program in Adelphi University, and I am currently attending New York College of Podiatric Medicine.
Abraham Ustoyev

Abe graduated from Adelphi in 2017 with a BS in Biochemistry and is pursuing a PhD in Medicinal Biochemistry at the University of North Carolina at Greensboro.
Group Picture 2022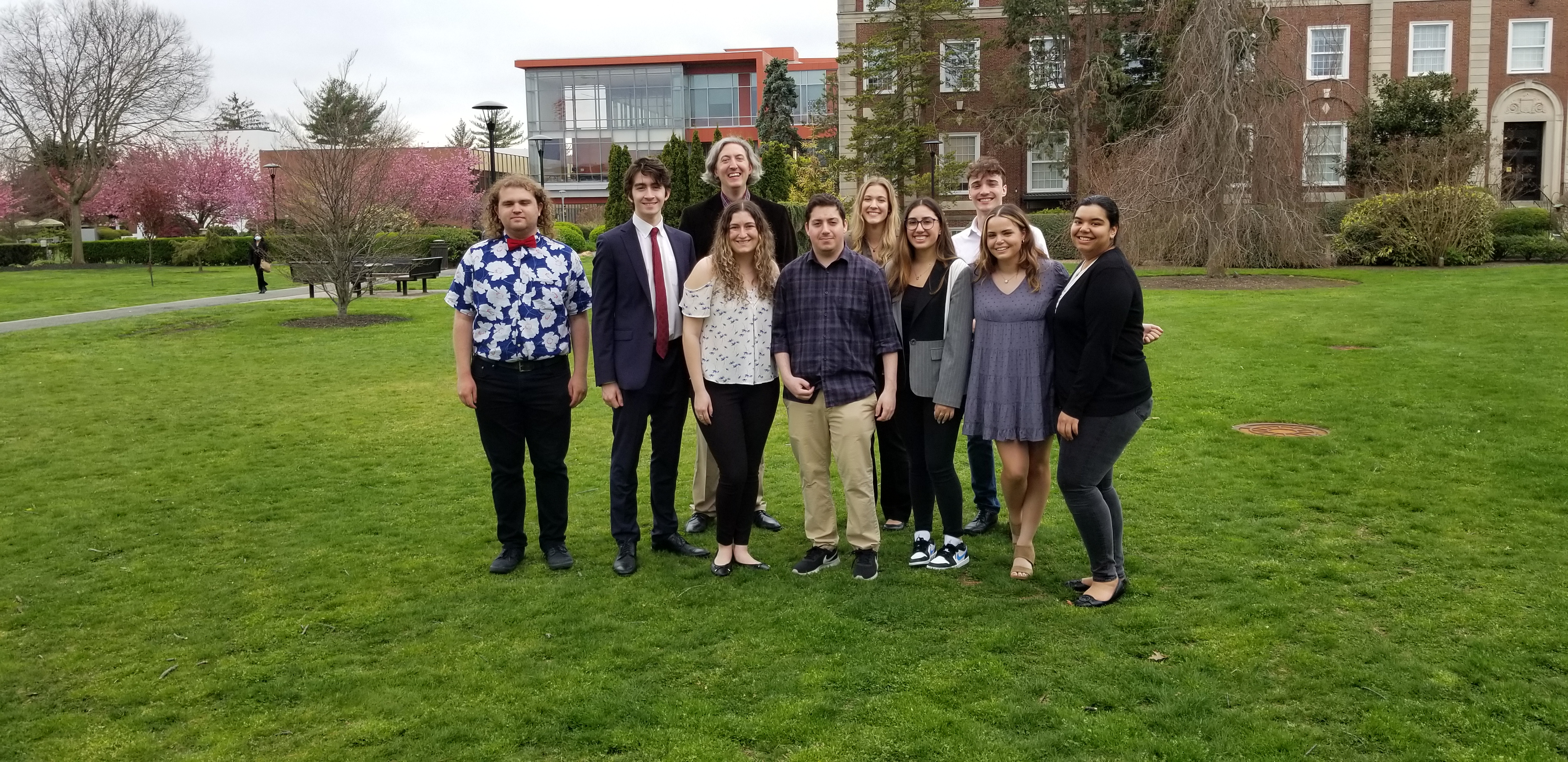 Group Picture 2019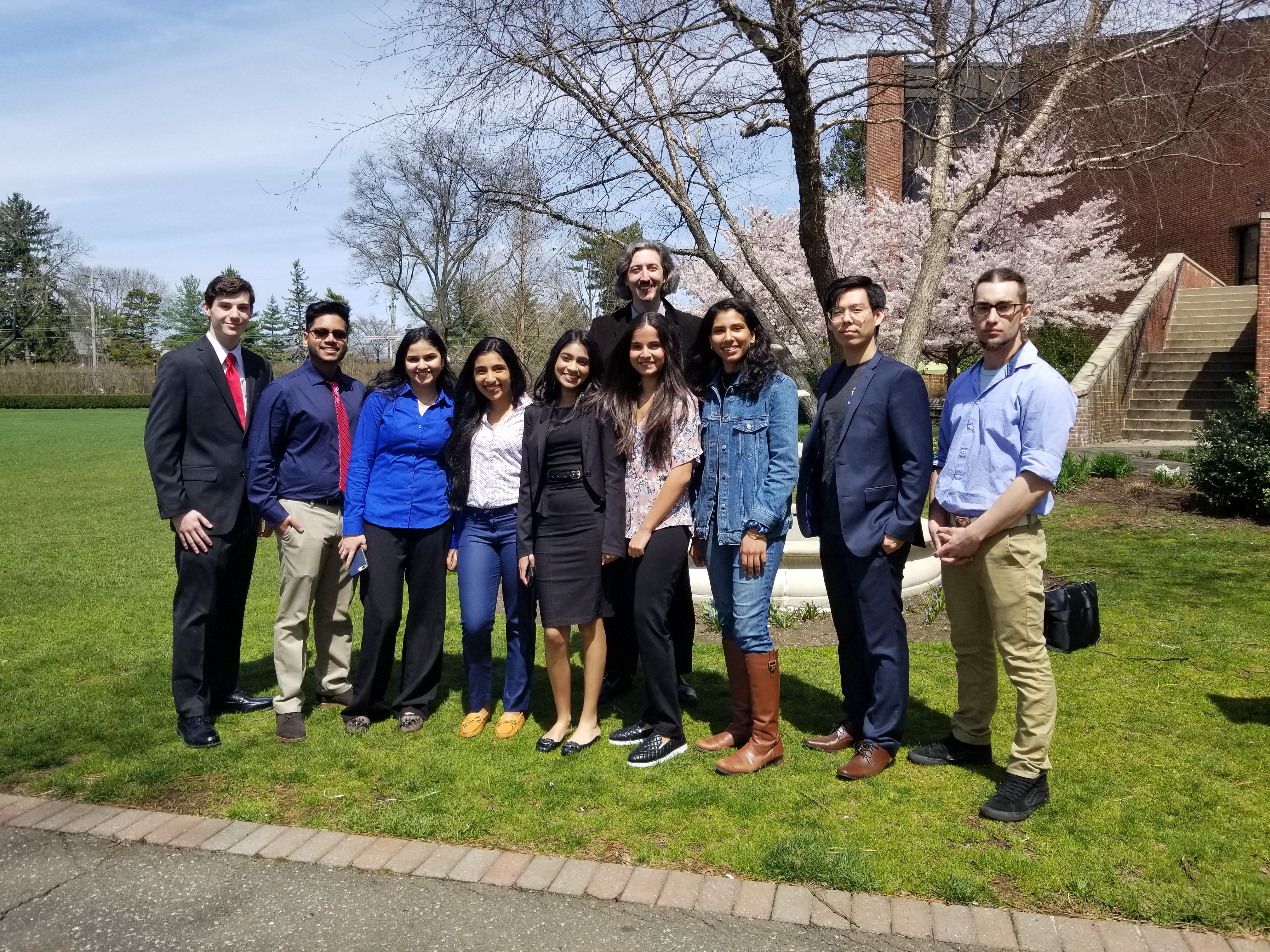 Group Picture 2018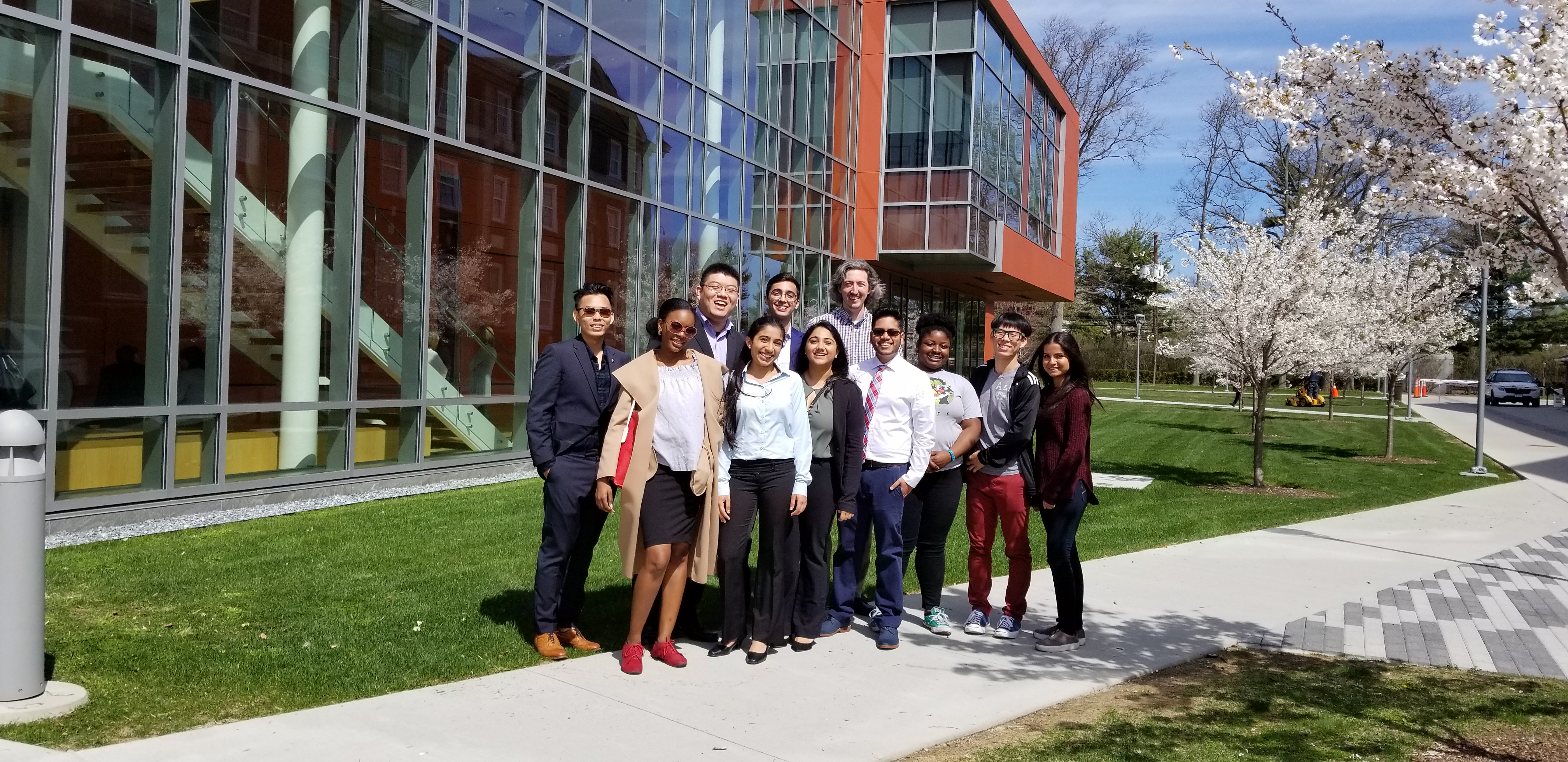 Group Picture 2016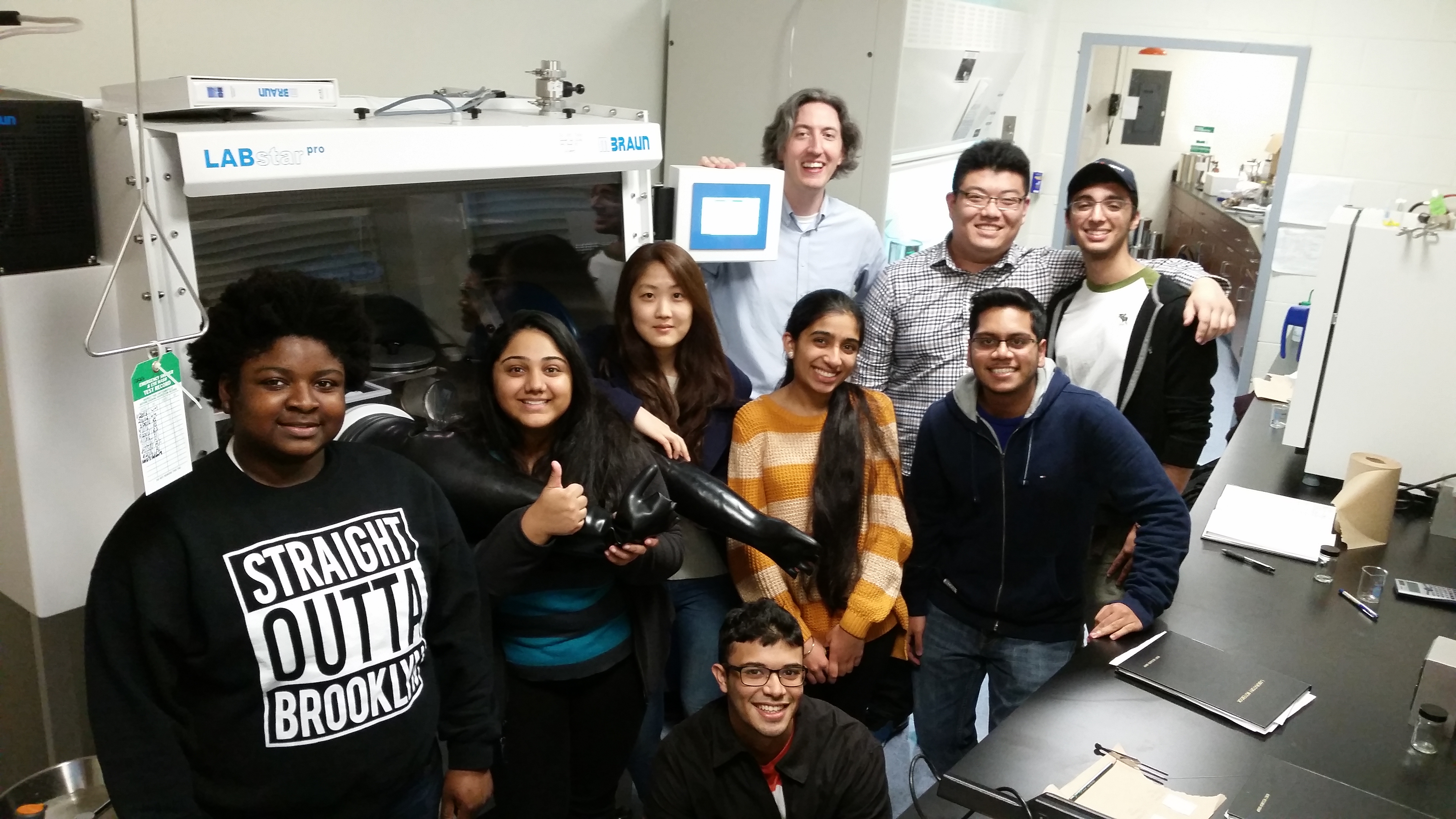 Other Pictures