Resources
Links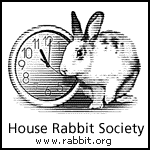 The House Rabbit Society is a nonprofit organization that rescues rabbits. It also has vast amounts of information on the proper care of rabbits.

The Language of Lagomorphs website provides a useful guide to rabbit body language.

The best toys for rabbits are sold at The Busy Bunny.

Leith Petwerks sells just about everything a rabbit could need. They even sell covers for electrical wires (great for bunny-poofing your home!).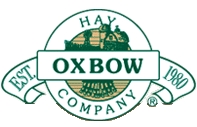 You can find information about Oxbow products at their website. Use their store locator to find a retailer near you.
Contact Me
Books
(click photos to purchase from Amazon)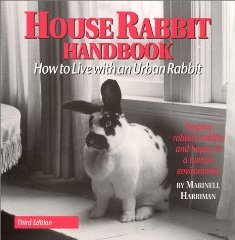 The House Rabbit Handbook: How to Live with an Urban Rabbit
by Marinell Harriman is the best book on rabbit care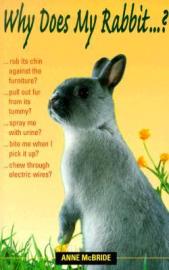 Why Does My Rabbit...?
by Anne McBride explains rabbit behavior and answers common rabbit-related questions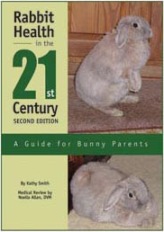 Rabbit Health in the 21st Century: A Guide for Bunny Parents
by Kathy Smith is a great guide to the many health problems rabbits can face.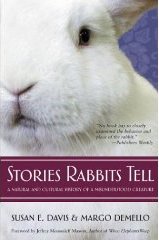 Stories Rabbits Tell: A Natural and Cultural History of a Misunderstood Creature
by Susan E. Davis and Margo DeMello details the history of wild and domesticated rabbits. It also discusses the role of rabbits in our culture
Go to Top