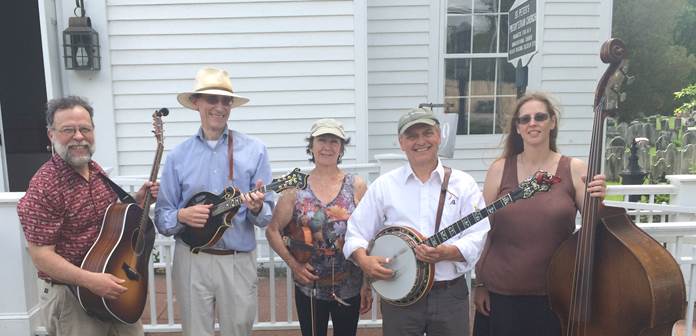 For more information call 518-851-3553.
Learn more about the band and how to get in touch with us, or more about the players.
Still At Large!
... and still playing bluegrass and traditional American music.
Upcoming Dates:
Friday, April 19, 2019 8:00-10:00 PM
Friday, May 31, 2019 8:00-10:00 PM
Friday, June 21, 2019 8:00-10:00 PM
Main Street Public House
12 Main Street, Philmont, NY, 12565
(518) 672-7346 [Facebook Page]
No cover! Great food and craft beers! Local and organic ingredients whenever available.

Sample our music at the Hudson Valley Bluegrass Association website.
Available for parties, weddings, festivals, and other celebrations. Check here for upcoming shows at venues including:
Main Street Public House
Philmont, NY
Farmers Market
Hudson, NY
Manna Dew Cafe
54 Main St., Millerton, NY
Schodack Town Park
Schodack, NY
Dobbs Ferry Waterfront Park
Dobbs Ferry, NY
Muscoot Farm
Katonah, NY
Hudson Valley Bluegrass Association events
www.hvbluegrass.org